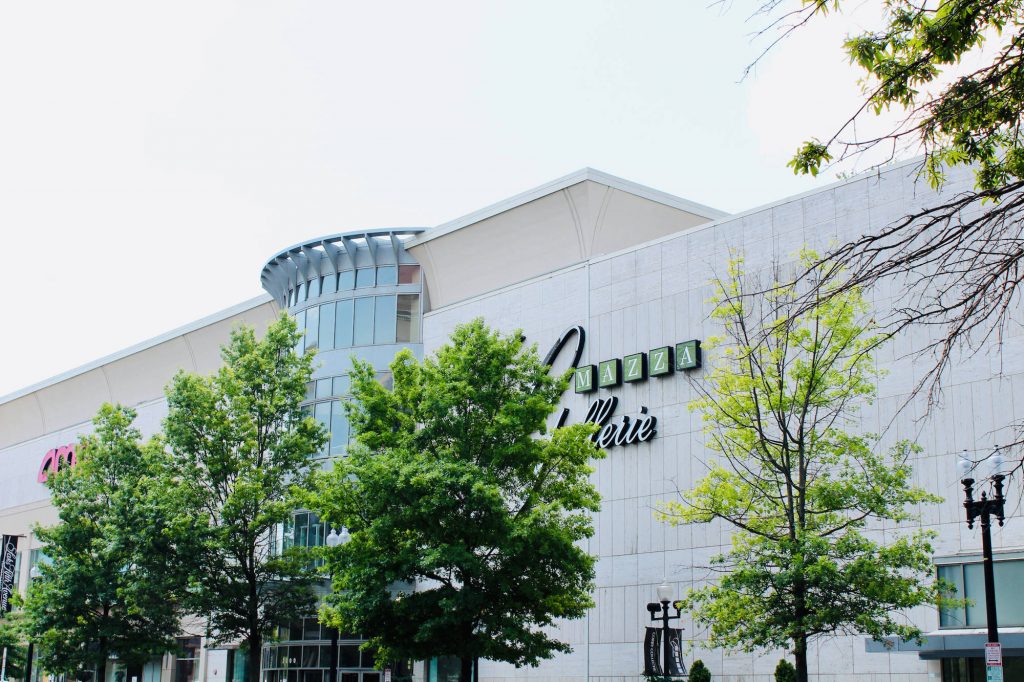 Mazza Gallerie in Friendship Heights will be up for auction on August 28. The property went into foreclosure after the owner failed to repay the $67 million debt used to acquire the upscale shopping center.
Ashkenazy Acquisition Corp, which acquired the mall in 2017, had sought to stop the foreclosure, citing The District's pandemic emergency order. Under the order, lenders are required to issue payment deferrals to borrowers affected by COVID-19. The request was denied in court on the grounds that Ashkenazy had defaulted on payments in January, thus making it disentitled to protection under the mayor's emergency order.
The mall, located at 5300 Wisconsin Ave NW, is anchored by high end retail stores Saks Fifth Avenue and Neiman Marcus (which is going through bankruptcy).